Estate Jewelry Buyer Louisville KY
Jordan Clines provides beautiful estate and antique jewelry from all kinds of backgrounds. Come in and you will find that each piece tells a story! We have a great selection to choose from, and of course the quality of each piece is the very best you can buy. We have the ability to pay more for estate jewelry. Please stop by and see what we have to offer or what we can offer you.
Our Estate Jewelry Includes:
Pieces from the 1870's – present time
Art Deco
Art Nouveau
Edwardian
Retro
Vintage
Signed pieces by Cartier and Tiffany & Co.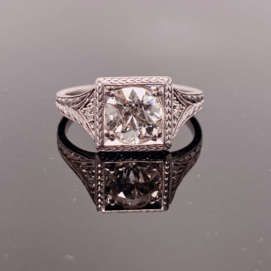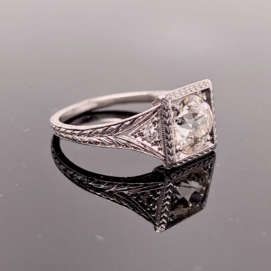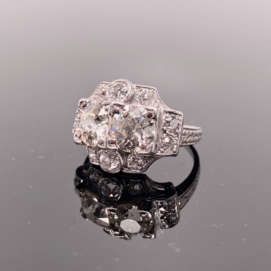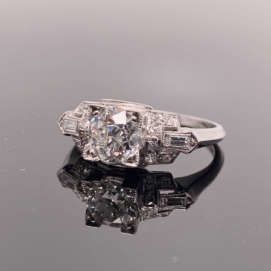 At Jordan Clines, we make selling easy. Simply call to set up an appointment or stop by the store during normal business hours. We work with our clients one on one to fulfill each individuals needs and surpass their expectations. Whether you have one piece or an entire collection of inherited estate jewelry to sell, we are here to accommodate you.
We buy jewelry including:
Single Diamonds 1.00 ct+
Large Diamonds
Antique Jewelry
Estate Jewelry
Gold, Platinum, Silver and more
Coins
Signed Jewelry – Tiffany, Cartier, Harry Winston, Van Cleef & Arpels and ETC.
Sapphires
Rubies
Emeralds
Objects of Art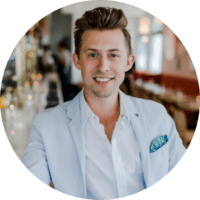 I'd like to welcome you to the Jordan Clines website. With locations in Louisville, Los Angeles and Beverly Hills, GIA Graduate Gemologists on staff and well over 100 years of family experience in the jewelry industry we are the #1 choice for all your jewelry needs.
I personally work with every client to make sure you are 100% satisfied with your jewelry and services.
We offer everything from fine estate jewelry to handcrafted one of a kind custom designs, as well as jewelry buying and jewelry appraisal services. Today you can benefit at Jordan Clines whether you are in the market to purchase, to appraise, design or to sell….We Can Help!!!