Jewelry Appraisals Louisville KY
Jordan Clines offers expert Jewelry Appraisals on Diamonds, Colored Stones and Estate Jewelry. If you are thinking about selling jewelry our verbal appraisals are free of charge. Other appraisal options include:
Written Jewelry Appraisals
Jordan Clines uses the leading technology and GIA Graduate Gemologists when completing a Written Jewelry Appraisal. Whether you need an appraisal for insurance purposes or personal use, Jordan Clines provides you with a detailed, expert review. Cost of Written Appraisals start at $99.95. Bulk pricing is available for large quantities of Estate jewelry. The estimated turnaround time is 1-5 business days; however same day service is available at an additional cost.
Consultations
Need one-on-one personal consultation with a professional Jewelry Buyer & Appraiser? Look no further than Jordan Clines! Perfect for those who have inherited a large quantity of estate jewelry, Jordan Clines can evaluate every piece of the Estate and discuss options to meet any type of need, including selling or insuring. Cost depends on each individual's needs, so please contact us for a specific quote.
Simply call 502-690-3100 to set up an appointment or stop by any time during normal business hours. We look forward to working with you!
At Jordan Clines, we make selling easy. Simply call to set up an appointment or stop by the store during normal business hours. We work with our clients one on one to fulfill each individuals needs and surpass their expectations. Whether you have one piece or an entire collection of inherited estate jewelry to sell, we are here to accommodate you.
We buy jewelry including:
Single Diamonds 1.00 ct+
Large Diamonds
Antique Jewelry
Estate Jewelry
Gold, Platinum, Silver and more
Coins
Signed Jewelry – Tiffany, Cartier, Harry Winston, Van Cleef & Arpels and ETC.
Sapphires
Rubies
Emeralds
Objects of Art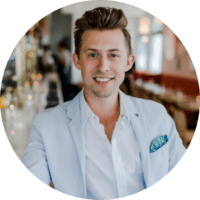 I'd like to welcome you to the Jordan Clines website. With locations in Louisville, Los Angeles and Beverly Hills, GIA Graduate Gemologists on staff and well over 100 years of family experience in the jewelry industry we are the #1 choice for all your jewelry needs.
I personally work with every client to make sure you are 100% satisfied with your jewelry and services.
We offer everything from fine estate jewelry to handcrafted one of a kind custom designs, as well as jewelry buying and jewelry appraisal services. Today you can benefit at Jordan Clines whether you are in the market to purchase, to appraise, design or to sell….We Can Help!!!